Gray wigs have become the newest hair trend. Pick fashion black gray two tone ombre wigs to keep up with the trends.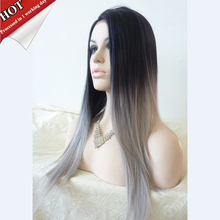 1. Silk Straight Synthetic Lace Front Glueless Ombre Tone Color Black And Gray Heat Resistant Wigs, 12 Inches ~ 30 Inches, $43.00 – $48.00 / piece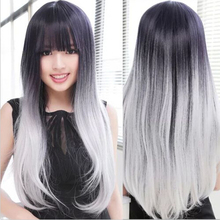 2. Lolita Gradient Black+Gray Women Long Straight Ombre Hair Cosplay Anime Full Wigs, $12.59 / piece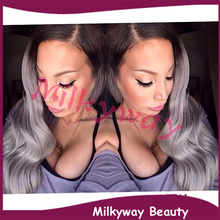 3. Milkyway black to gray ombre two tone heat resistant synthetic lace front wig, 18 inches ~ 30 inches, $41.80 – $47.50 / piece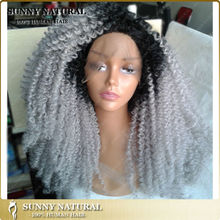 4. Synthetic 1b/gray kinky curly lace front wig with baby hair black/grey ombre, 12 inches ~ 26 inches, $37.00 – $40.00 / piece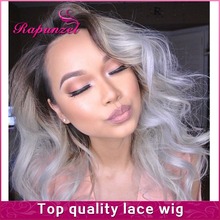 5. Body Wave Gray Synthetic Lace Front Wig Glueless Ombre Tone Color Black And Grey Heat Resistant, 12 Inches ~ 34 Inches, $44.80 / piece
Never miss one good hair vendor or a great hair deal !!! - Follow Us On Facebook!
If you want to learn how selling hair and discuss the hair selling on AliExpress or Amazon , please join our Private Facebook Page here.
✼✼✼Friendly Tip:✼✼✼ We have been picking the best products including fashion, consumer electronics, kitchen gadgets, kids etc from AliExpress all the time. Go to our another women guide blog shityoufindthem.com to check latest popular products from AliExpress everyday!