Are you searching for the best hair extensions on AliExpress? Here is a list of top 5 hair extensions available on AliExpress. The vendors are also the best reliable ones in the alternative hair industry.
1. Guangzhou Queen Love Hair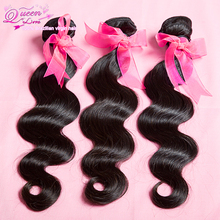 Q love hair products,brazilian virgin hair body wave,100%human hair 3pcs/lot
Custom Feedback:
B***y S. Venezuela: This is my 2nd purchase from this aliexpress hair vendor. I love the quality of this hair. My 1st order of hair is still in great condition. I am very satisfied and have recommended this vendor to family, friends, and strangers. The hair does not shed, easily managed, very soft, no smell at all.
W***a D. United States: This is my second time ordering and I was disappointed. The hair is really good. Very soft, good smell and right length. I will definitely order again. The shipping was a little slower (5 days) but that because it was held in Hong Kong for a day. Thank you Vivi!!
2. Guangzhou New Star Hair Vendor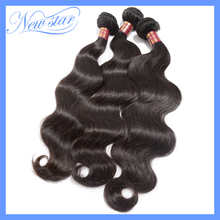 Mixed length 3pcs Best quality peruvian virgin hair extension loose body machine weft 12″-26" promotion DHL fast free shipping
Custom Feedback:
Trinetta H United States: The hair shipped very fast, but due to weather it was delivered 2 days late. But The hair didn't have any smell, it was soft and only like 5 strands from my co-wash. The only issue with this hair is was suppose to be 1b but instead I got like 2 and after the co-wash the hair really lost its curl pattern. but the hair hasn't been installed yet.
Myeisha L United States: Wow!! This Aliexpress hair is great quality. I had it installed two weeks ago. I didn't want to rush and give a great review before having worn it first. I ordered it on a Friday and it arrived the next Wed. It was in great condition. I did have to cowash it because the ends were a little fuzzy, but it came out beautiful after the cowash. Two weeks later it still looks great, I've used minimal product, just some argon oil at night. I have had minimal shedding. I mean maybe 15 strands over the last 2 weeks! That's impressive. I've gotten sooo many compliments on this hair. I highly recommend and will be order again from them again!!
3. Queen Hair Co., Ltd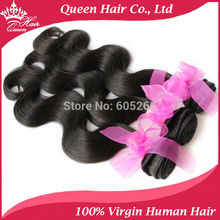 Queen hair products brazilian body wave,100% human virgin hair 3pcs lot,Grade 5A,unprocessed hair
Custom Feedback:
Conchetta J United States: This is my second time ordering this hair and I am very pleased. I'm not a weave guru and i'm terrible with maintaining my hair so I was very surprised with how long my first order lasted(6 months and I rarely wrap, roll, or wear a bonnet lol). I received the hair in 4 days. Length was true to size. I cowashed and air dried hair. The reason for 4 stars is because only 1 of the bundles were actually a 1b, the other 2 were very light brown, more like a 4. But for such a good price I didn't really care. I love doing business with this vender and I persuaded my sister to order last night. 🙂
Mame L United States: Thanks Winnie for your help. I can honestly tell that you are the best on earth. The products are good, the shipping was very fast. I will give another review when I install the hair and see how it holds up. Thanks again.
4. Aliexpress Newjolly Hair
malaysian virgin hair straight, UPS to USA, fast delivery free shipping
Custom Feedback:
Efia R United States: The hair is real virgin hair. good quality, feels amazing. I have just ordered again from this vendor so i hope i'll get good quality hair again. The longevity of the hair will pretty much depend on how well you take care of it. Will recommend and purchase again
Angel M United States: came pretty fast, order friday morning and arrived at my house that monday. i recommend to deep condition (especially them end!) and seal the wefts for this hair. some people complain about the smell but i actually like it. probably the smell is probably from what they use to wash the hair with.
5. Hot Hair Wholesale Factory Store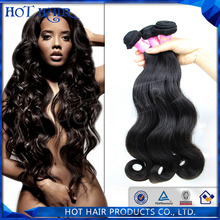 unprocessed aliexpress virgin hair
Custom Feedback:
S W United States: Ordered the Aliexpress hair Saturday night, received it Tuesday!!! THe hair was soft and full(12″) but the ends were a little dry. my stylist said that was normal and liked the hair herself. It does require a lot of heat to straighten, and longer than normal processing time for color treatment. I only used 2 bundles for a chin length bob. the only advice i would give is if u are getting a sew in/ glue cap ask ur stylist to install tracks closer together than normal because the tracks are thinner than Beauty Supply Store Weave. I wish i had..but other than that, i will definitely purchase from this supplier again… Happy Shopping!!!
Zesha J United States: WONDERFUL! Hair looks and feel great! one of my bundles did have a bit of dryness on the ends but nothing a little deep conditioner/ oil treatment cant fix. The shine from each bundle is heavenly, no split ends, very full, and it smelled really good (great length). The seller (yoyo) was very nice and answered all my questions and even tried to work things out with me and i appreciate that. Overall im definitely satisfied with my purchase and will order again. Fast Delivery::~ordered on Monday night->product shipped out on Tuesday -> received it Thursday~